Organizational Structure
Eco Paryavaran is an independent, reliable and trusted an environmental organization in India that offers viable and sustainable solutions to environmental issues faced by society.
The renowned group is continuously expanding its presence PAN India supporting thousands of reputed Industries of a diversified range of business from Academia to heavy Chemical Industries including Pharmaceuticals, Automobile, Cement, Foundries, FMCG, Hospitals, etc.
Through its brilliant leadership under the aegis of Dr. Sandeep Garg, Managing Director [B.E (Civil), M.E. (Environment Science), Ph. D. (Environment Science)], Team Eco boasts of having more than 25 years of experience in the field of environment consultancy & most competitive team of Hundreds of professionals.
Eco Paryavaran is comprised of three verticals as mentioned below.
Business Divisions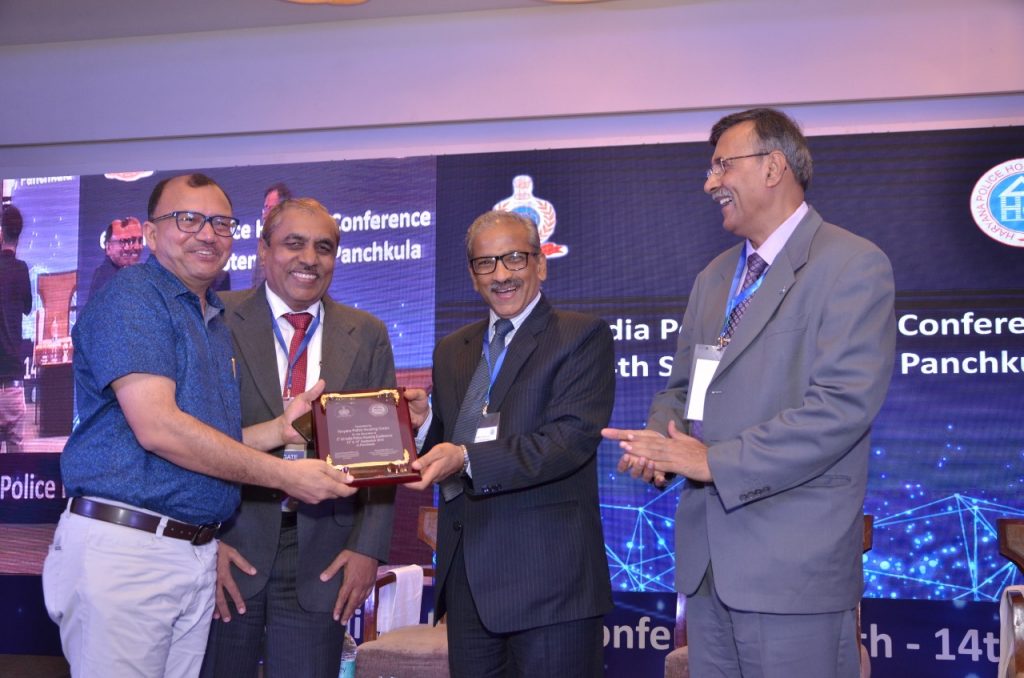 Eco Paryavaran Engineers & Consultants Pvt. Ltd.
Eco Paryavaran Engineers & Consultants Pvt. Ltd., is an ISO 9001:2015 the certified company, which is engaged in the consultancy, designing and manufacturing of water/waste treatment plants for Zero Liquid Discharge, Air Pollution control devices, Solid waste management equipment, etc… Read More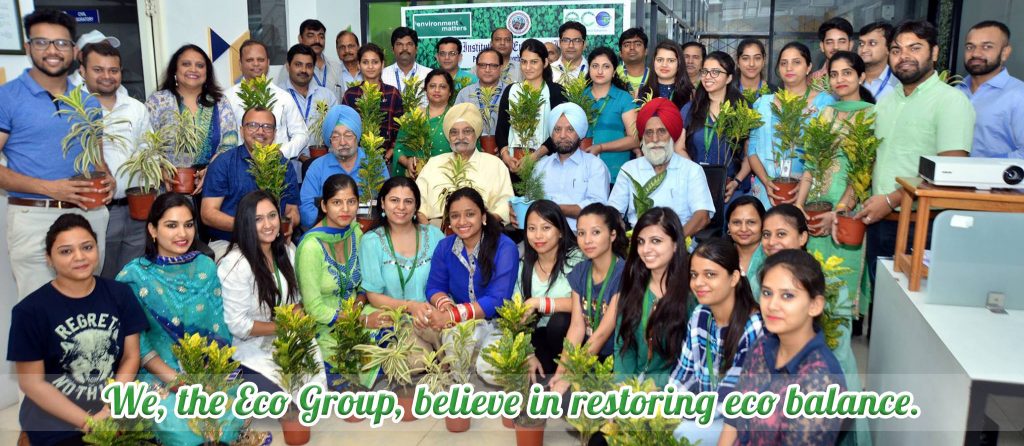 Eco Paryavaran Laboratories & Consultants Pvt. Ltd.
Eco Paryavaran Laboratories & Consultants Pvt. Ltd. (Formerly known as Eco Paryavaran Laboratories) is a Government Approved, ISO 9001:2015, ISO 14001 and OHSAS-18001:2007 certified and NABL accredited Laboratory engaged in the field of Environmental & Mechanical (Building material testing) activities (Chemical, Biological & Mechanical Fields)… Read More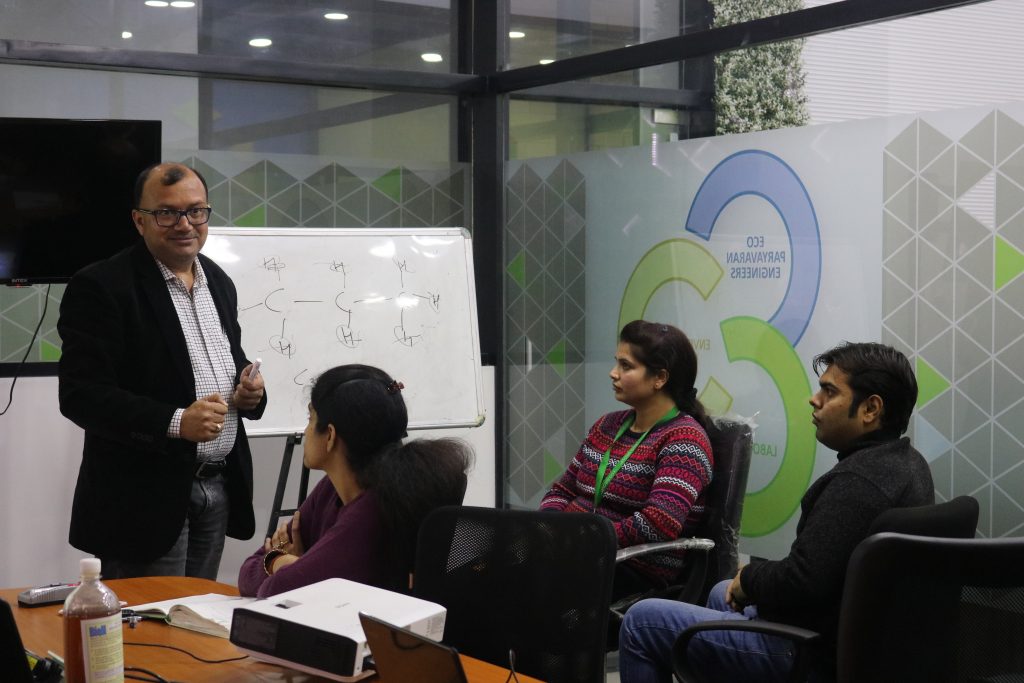 Environmental Management Services (EMS)
Our Environment Management Services (EMS) Division is simply another feather to our cap of laboratory studies, and the EMS division is accredited by National Accreditation Board for Education and Training (NABET) under the QCI-NABET Scheme for the accreditation of EIA consultant organizations… Read More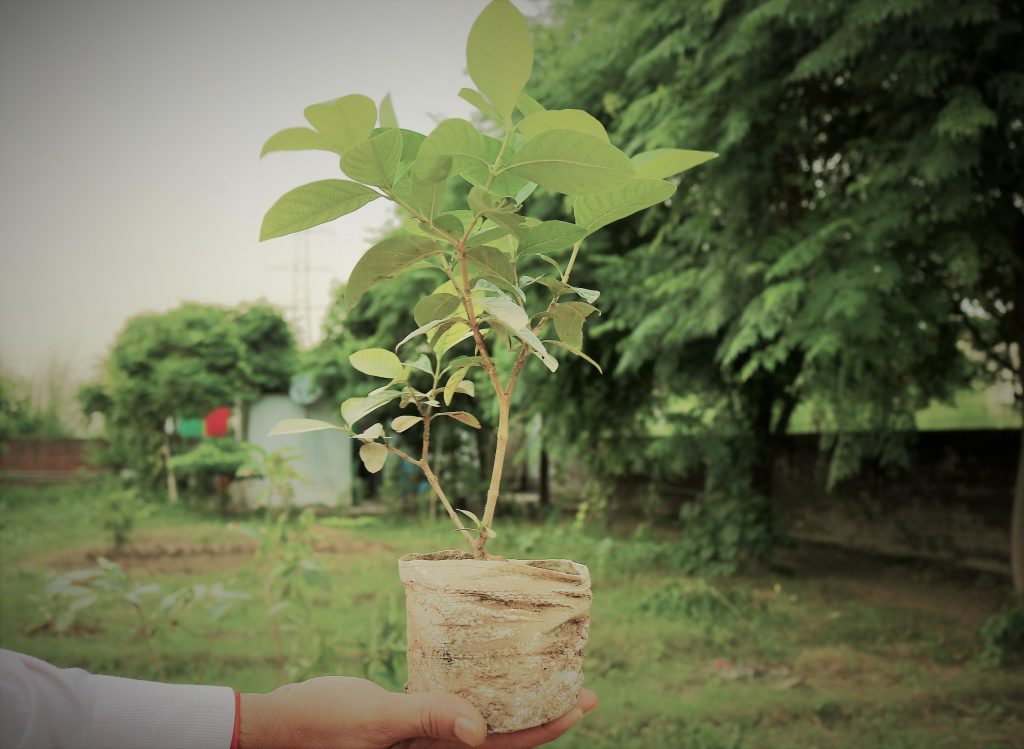 Environment Matters (NGO)
Environment Matters is the third vertical dedicated to mankind, which is an
NGO created and run by Environment passionate Dr. Sandeep Garg, who keeps creating awareness among the public towards a greener and healthier planet… Read More